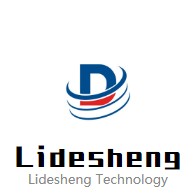 Hebei Lidesheng Information Technology Co., LTD
Pharmaceutical Intermediate
A pharmaceutical intermediate is a chemical entity that is used for facilitating the production of new drugs and other forms of therapeutics.
Pharmaceutical intermediate is a chemical substance used in the manufacturing of drugs. They are produced by chemical reactions, physical and other processes involving chemical reactions. They can be used as starting materials in the synthesis of more complex molecules or they may also act as intermediates in biological processes. Pharmaceutical intermediates are used in pharmaceuticals, agrochemicals and dyestuffs industries.
The global pharmaceutical intermediate market was valued at USD 45 billion in 2015 and is expected to reach USD 54 billion by 2021, at a CAGR of 4.5% from 2016 to 2021. Asia-Pacific dominated the global pharmaceutical intermediate market with a share of 47% in 2015, followed by North America (NA) Europe (EU). In terms of revenue, North America had the highest share of 41% in 2015 due to extensive research activities carried out by major companies such as Pfizer Inc., Merck & Co., Inc., Johnson & Johnson etc. for developing new drugs for treating various diseases such as cancer, arthritis etc.
Pharmaceutical Intermediates Market: Drivers and Restraints
The pharmaceutical intermediates market is largely driven by factors such as increasing demand for personalized medicines and need for cost-effective manufacturing methods. Moreover, increasing R&D activities pertaining to novel drug discovery is also driving the market growth.
In addition to this, increase in awareness regarding adverse effects associated with traditional treatments has increased demand for alternative treatment methods that use herbal ingredients or functional foods. However, stringent regulations imposed by government agencies for approval of new drugs will restrain growth of pharmaceutical intermediates market over next few years.
The pharmaceutical industry produces bulk drugs which are used to manufacture several medicines. The finished product will contain only a certain amount of active ingredients and other excipients such as fillers, binders and flow enhancers.
Bulk drugs are produced by chemical synthesis and biotechnology methods and they are available in various forms such as solid, liquid, powder or gas. They are also produced by fermentation in case of antibiotics, hormones etc.
The main purpose of using pharma intermediates is to reduce the cost of production while maintaining quality standards of the final product. Using pharma intermediates also helps in reducing time taken for the development from concept to market launch by reducing testing requirements and increasing margins by avoiding competition from low priced generics